Culcheth Players present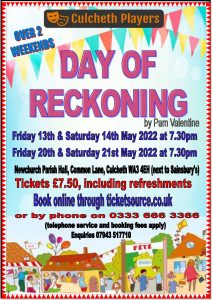 A village hall committee meets one winter's night to arrange the summer fete. As protocol gives way to bickering and gossip, the personalities of those present emerge.
Please note this play contains adult themes and is unsuitable for children.
Advertised time is the show start time.
Doors will open approx. 30 minutes prior.
How To Find Us
We are at: Newchurch Parish Hall (next to Sainsbury's), Common Lane, Culcheth, Warrington, WA3 4EH